By Jon Dougherty
There has been a quiet spike in the number of Mexican citizens crossing illegally into the United States from Canada, Border Patrol officials report, thanks in large part to cost and ease of access.
Surprisingly, NBC News filed a report this week (see video below) noting while the numbers are minuscule compared to the southwestern border, there's been a 91-percent increase in the number of Mexicans crossing from our northern boundary.
Joining U.S. Customs and Border Protection agents in Vermont, the broadcast network reported that Mexican nationals can purchase an airline ticket to Canada for only $300, and once there pay Canadian officials just seven bucks for an "entry fee" — far less than the thousands they have to pay Mexican cartels to smuggle them into Texas, New Mexico, Arizona, or California.
And they don't risk being raped, abused, or left behind in the desert to die.
"It's definitely an area that can be exploited," CBP agent Rich Ross told NBC News when asked if Canada makes it too easy for Mexican nationals to come there so they can enter the U.S. illegally.
Again, the numbers of illegal Mexican border crossers up north are small but government figures show a definite upward trend.
The network reported that 504 were apprehended crossing illegally in 2017 along the U.S.-Canada border; apprehension figures rose to 963 in 2018 in the same area. Meanwhile, apprehension figures rose 232 percent on the treacherous Vermont-Quebec border.
While desert and heat conditions pose extreme health risks to illegal aliens along the southwest border, this time of year brings extreme cold, snow, and ice along the border with Canada, which poses its own risks of exposure.
The northern border is actually more challenging because it is twice as long as the southern border. U.S. border authorities use a lot more technology up north, NBC News reported, such as cameras, motion sensors, and other devices.

Also, agents rely heavily on eyewitness accounts from Americans who see people crossing into the U.S. illegally.

Naturally, NBC News' correspondent asked Ross about the "need for a wall;" diplomatically, he answered that is a question "for someone above my pay grade" to answer.

But the point is the word is spreading around Mexico and, likely, throughout Central America that it's cheaper, easier, and far safer to hop a passenger flight to Canada, pay a pittance entrance fee without the need of a visa or passport, and make your way to the U.S.

Meanwhile, a dozen Republicans joined all Democrats in the Senate in opposing POTUS Trump's emergency border declaration — because they claim it's unconstitutional, despite the fact that Congress gave presidents the authority to declare such emergencies 40 years ago.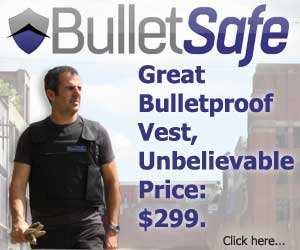 How is it that POTUS Trump, acting within the scope of a duly-passed law, somehow doesn't have the constitutional authority to do so but has all the authority he needs to order all Boeing 737 Max 8 aircraft grounded until further notice?
Watch:
Don't miss our latest reports: Subscribe to our YouTube Channel by clicking here and pro-liberty video platform Brighteon by clicking here
---