By Jon Dougherty
As bad as things were in Venezuela, they have gotten much worse over the last 24 hours, with a massive power outage in the capital of Caracas that has led to mass looting and chaos in the streets.
It was the fifth straight day of an unprecedented blackout, as power stations failed across the country and socialist President Nicolas Maduro searched for someone else to blame, settling on his favorite nemesis: The United States.
The embattled president claims the power outages are the result of "sabotage" by the U.S. at the Guri hydroelectric dam in the form of cyber attacks, but as Reuters reports, the truth is the country's power infrastructure is suffering from years of underinvestment.
"The national electrical system has been subject to multiple cyberattacks," Maduro wrote on Twitter on Sunday. "However, we are making huge efforts to restore stable and definitive supply in the coming hours."
Internet service around the country has also been impacted, as has cellphone service — as U.S. sanctions bite deeper into the country's already depressed economy.
Meanwhile, Maduro continues to face challenges to his rule by the leader of the opposition-led congress, Juan Guaido. But thus far, Maduro has resisted regional and international pressure to resign.
Reuters noted further:
Despite pressure from frequent opposition marches and U.S. sanctions on the country's vital oil sector, Maduro is not open to negotiations on ending the political impasse and seems intent on trying to stay put, said Elliott Abrams, the Trump administration's envoy for Venezuela.
The blackout, which began Thursday afternoon, increased frustration among Venezuelans already suffering widespread food and medicine shortages, as the once-prosperous OPEC nation's economy suffers a hyperinflationary collapse. Food rotted in refrigerators, people walked for miles to work with the Caracas subway down, and relatives abroad anxiously waited for updates from family members with telephone and internet signals intermittent.
The outage is by far the longest in decades. In 2013, Caracas and 17 of the country's 23 states were hit by a six-hour blackout, while in 2018 eight states suffered a 10-hour power outage, government officials said at the time.
"What can you do without electricity?" said Leonel Gutierrez, a 47-year-old systems technician, as he carried his six-month-old daughter while he walked to find groceries. "The food we have has gone bad."
The UK's Daily Mail reported that supermarkets have become targets for looters, with many being ransacked overnight as the power outage continued.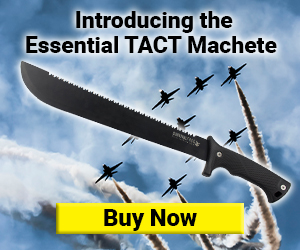 Security forces were seen rounding up some looters and piling them into trucks.
The paper reported:
The country will enter its fifth consecutive day of power outages on Monday, which have also forced people to rummage through bins for food, queue to charge electronic devices using a solar panel and buy bread with 100-dollar bills after the country was hit by a fourth day of blackouts. 
Opposition leader Juan Guaido called for a nation-wide march on Caracas to crank up the pressure on embattled President Nicolas Maduro, as the country endured its third night largely without power.
The massive blackout, crippling the oil-rich but economically troubled South American nation, has fuelled the political standoff between Guaido, who is recognized as Venezuela's leader by more than 50 countries, and Maduro, who is clinging to power.
No national data was available about the impact of the power outage, but an NGO said at least 15 patients with advanced kidney disease died after they stopped receiving dialysis treatments in darkened hospitals. 
We have written Venezuela's epitaph before, but it's not up to us to decide when the country's people have had enough. It's up to them.
That said, it seems implausible to imagine that Maduro's days aren't numbered.
Subscribe to our YouTube Channel by clicking here and liberty-minded Brighteon by clicking here

---