(National Sentinel)Â Decorum: We keep hearing Democrats say how awful POTUS Donald Trump's behavior is while at the same time watching them treat him and his Cabinet members like dirt.
Case in point: Retiring Rep. Luis Gutierrez, D-Ill., who actually accused Department of Homeland Security Secretary Kristjen Nielsen of being a liar during a House Judiciary Committee hearing on immigration and border security Thursday afternoon.
Right before this petulant little man stormed out of the hearing.
During his allotted time, Gutierrez asserted that "lying has become elevated to an astounding level of mendacity" in the Trump administration, adding that a tweet Nielsen sent out previously regarding the administration's policy on child separation was the biggest of all.
"But I have to say, the all-time record for lying in the face of all the evidence was a tweet, you, madam secretary, sent out on June the 17th and says we do not have a policy of separating families at the border, period," Gutierrez said. "That's your Twitter account. That's what you put out."
He then said it is "repugnant" and "astonishing" that the House GOP majority during the Christmas season wears their "badge of Christianity" and allows "the secretary to come here and lie."
The statements clearly bothered Nielsen. "I'm not a liar," Nielsen replied, adding that those were "fighting words."
She then went onto explain the obvious: That laws she is charged with enforcing predate her appointment as DHS secretary, and that they were all passed by the very branch of government to which Gutierrez has long belonged.
"We never had a policy for family separation. A policy of family separation would mean that any family that I encountered in the interior, I would separate. It would mean that any family I found at [a] port of entry, I would separate," Nielsen explained.
"It would mean every single family that I found illegally crossing, we would separate. We did none of those. What we did do is uphold the laws that Congress has passed and we prosecuted those who choose to come here illegally," she said.
That was too much truth for Gutierrez, who got up and left.
"He couldn't be bothered to stay," Nielsen said as Gutierrez was storming out. "So I'm happy to tell the rest of the committee [about combating human trafficking]."
As for the family separation issue, that has long been established law and, in fact, was used frequently during the Obama administration — another fact Gutierrez couldn't be bothered with.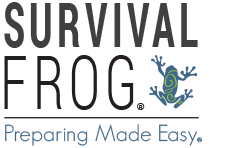 As noted by CNN in 2014:
Good riddance, little man. And take your unhinged anger and abhorrent behavior with you.
Never miss a story! Sign up for our daily email newsletter — Click here!

---