(National Sentinel)Â Exposed: There is a Republican super PAC that is often praised by the Left for its incessant criticism of all things Donald Trump, but as turns out there's a reason for it: The organization isn't really "Republican" at all.
Federal Election Commission filings show that Republican Women for Progress, a Washington, D.C.-based nonprofit, receives the bulk of its funding from three liberal billionaire donors and activists, the Washington Free Beacon reports.
The PAC was founded by Jennifer Lim and Meghan Milloy (above), both of whom have worked in the past for GOP-aligned firms. However, both also founded Republican Women for Hillary on the past and have spoken at the Democratic National Convention.
So, they're really not "Republican women."
The Free Beacon noted further:
The Republican Women for Progress PAC was established on Sept. 13 to back their work during the midterm elections, which included throwing more than $800,000 into independent expenditures supporting Democratic candidates in New Jersey, Kentucky, Michigan, and California. The group also came out in opposition of Supreme Court Justice Brett Kavanaugh's confirmation.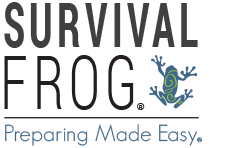 The only donor to the women's PAC following its launch was Reid Hoffman, the co-founder of LinkedIn, who cut a $400,000 check to the PAC.
When challenged by the news site about Hoffman's support, Lim claimed 'bipartisanship.'
"In terms of the Reid Hoffman donation, even a male tech billionaire and major Democratic donor recognizes the important role women should play in the Republican party," Lim said. "We are pleased to have the support of donors across the ideological spectrum to ensure the voice of Republican women is heard across the country."
Okay, but then if you have donors "across the ideological spectrum" you're not really a Republican-only organization. And in fact, if you're accepting support from a lib Democrat, you're really more of a lib Democrat organization.
You know who real Republicans don't support? Any organization that a liberal Democrat supports.
And really, it's vice-versa.
There's more. According to FEC filings, Lim's not being honest about 'bipartisan' donors, the WFB reports:
The PAC pulled in an additional $200,000 from Kathryn Murdoch, the progressive activist daughter-in-law of media mogul Rupert Murdoch, and $400,000 from Daniel Tierney, the president of Wicklow Capital, a Chicago-based investment firm, filings show.
No conservative Republicans in the bunch, in other words.
Once again, Democrats are resorting to being dishonest about who they really are.
Never miss a story! Sign up for our daily email newsletter — Click here!

---