(National Sentinel)Â Compassion:Â POTUS Donald Trump took a ton of abuse, mostly from the Left, when he decided not to visit the Arlington National Cemetery on Veterans Day last month, a decision he said within days that he regretted.
It wasn't out of disrespect — it's crystal clear that this president is fully committed and devoted to the U.S. military — but rather because he was "extremely busy on calls for the country," he said.
That, and he was in France commemorating our fallen warriors marking the 100th anniversary of World War I — where he also got grief because the Secret Service would not let him travel to a ceremony at Aisne Marne American Cemetery due to bad weather.
In any event, on Saturday, and away from the klieg lights and cameras, POTUS went to Arlington to observe National Wreaths Across America Day.
Observed annually on the 3rd Saturday in December, the day relates to a movement to cover all Veterans grave markers with a Christmas wreath.
President Trump visits Arlington National Cemetery on Wreaths Across America Day, a day when holiday wreaths are laid in tribute to US veterans pic.twitter.com/In0jUSroOn

— CNN Politics (@CNNPolitics) December 15, 2018
No doubt he'll catch grief from the Left over this visit as well, but then that's to be expected because nothing good this president does will ever be respected or recognized by the perpetually angry and triggered.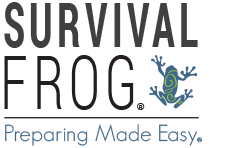 That said, we applaud the president for taking the time to show his respect to our veterans, even though we have long believed he has always respected them.
Never miss a story! Sign up for our daily email newsletter — Click here!

---