(National Sentinel) Enough: For nearly 30 days beginning in June far-Left demonstrators occupied an Immigration and Customs Enforcement building in the city of Portland, Ore., while local police did nothing to clear them out.

In fact, the Portland Police Bureau was ordered to stand down by Mayor Ted Wheeler over his personal opposition to the Trump administration's border and immigration enforcement policies — which amount to enforcement of existing immigration laws that are already on the books.

"I do not want the Portland Police to be engaged or sucked into a conflict," he said, making it clear that he would rather see chaos an lawlessness just because he disagreed with an administration policy.

Now ICE is having its turn at bat. The agency plans to sue Portland and the police bureau for purposeful inaction that amounted to enabling the mob to take over one of its offices, a demonstration that was eventually cleared by federal police.

Willamette Week reports:

The union that represents U.S. Immigration and Customs Enforcement officers says on at least two occasions last month two federal ICE employees called the Portland police while being harassed by protesters—but cops did not show up, because the Portland mayor had ordered them not to intervene.

Members of the union, called the National ICE Council, sent Mayor Ted Wheeler a cease and desist letter today demanding he require Portland police to assist federal agents if called upon.

The letter, filed this morning by the union on behalf of employees working in Portland's ICE office, says that Wheeler's decision to order Portland police not to assist federal agents was a violation of the U.S. Constitution. Specifically, it cites the 14th Amendment, which says the government cannot deny any person equal protection under the law.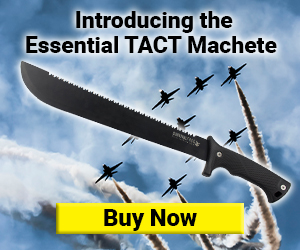 "Your current policy forbidding Portland law enforcement agencies from assisting employees of the Immigration and Customs Enforcement Agency who request law enforcement assistance while at or away from work is a violation of the United States Constitution's Equal Protection Clause," the letter says.
"We understand that you have a difference of opinion with the current President of the United States, and some of his policies, but we fail to see why targeting the employees of ICE and leaving them vulnerable to violence, harassment and even death furthers a legitimate government interest," says the letter from pitbull attorney Sean Riddell, who has been involved with several high-profile cases in recent years.
"Your policy has created a zone of terror and lawlessness. We ask that you end your policy of not responding to calls for police services from ICE employees immediately. Our membership has been the subjected to threats of physical violence and harassment since you announced your policy.
"We are requesting a meeting with you to discuss how you can provide law enforcement services to ICE employees," the letter continued.
"Please feel free to contact me if you would like to schedule a meeting between yourself and my clients. We would like to avoid federal litigation, but we are prepared to protect our membership and their families."
This kind of lawlessness cannot go unchallenged. If it does, then chaos will ensue and more people will think that it's okay to violate laws with impunity as long as it's done as a "protest" against the Trump administration.
For the record, many of the Left-wing protesters verbally abused federal officers and referred to minority officers in racist terms.
Meaning that, once again, if you're a Leftist the rules of civil society don't matter.
---