(National Sentinel) MAGA: You won't see this reported anywhere in the Pravda media because it is decidedly good news for POTUS Donald Trump and for the American people.
There were primaries in several states yesterday and Republican candidates who backed Trump won big.
Incumbent U.S. Rep. Mark Sanford, R-S.C., a frequent Trump critic linked to a past sex scandal as governor, was ousted Tuesday by state Rep. Katie Arrington.
Fox News reported:
On a key primary night with elections also held in Maine, Virginia, Nevada and North Dakota, the results in South Carolina were an unmistakably positive referendum on President Trump's leadership. Arrington's shock win was a dramatic rebuke of Sanford's heated "Never Trump" rhetoric.
It signaled that the president's base in the state remains solidly behind him ahead of November's midterm elections, despite withering criticism from both inside and outside the Republican Party. 
Arrington, a relative newcomer who secured Trump's backing, repeatedly bashed Sanford for deriding the president.

More:

In other primary races Tuesday, voters in Virginia handed a big win Tuesday to pro-Trump Senate candidate Corey Stewart, the firebrand who has vowed to wage a "vicious" and "ruthless" fight against former Hillary Clinton running mate Sen. Tim Kaine. 

Meanwhile, in Nevada, Trump-backed Republican state Attorney General Adam Laxalt defeated state Treasurer Dan Schwartz and other lesser-known candidates to secure the GOP nomination and face Democrat Steve Sisolak in November's election to replace Nevada's term-limited Gov. Brian Sandoval.

When Trump wins, America wins. What "blue wave?"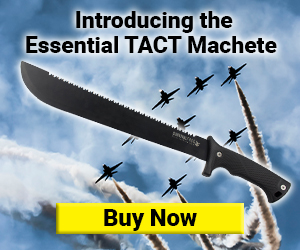 By the way, this is precisely what needs to happen: Voters in every state need to dump their #neverTrump RINOs and elect pro-America, pro-MAGA GOP candidates who will vote to support the wall, better trade deals, and POTUS Trump's pro-growth agenda.
Facebook has greatly reduced the distribution of our stories in our readers' newsfeed and is instead promoting Pravda media sources. When you share our stories with your friends, however, you greatly help distribute our content. Please take a moment to consider sharing this article with your friends and family (see buttons below) and liking our page.
Also, if you like this content, you will never miss a story when you subscribe to our daily newsletter.