(National Sentinel) Threat: If you still have doubts about the Trump administration's relentless effort to enforce all immigration laws and push to build a wall along the U.S. southwest border, this should put those doubts to rest.
POTUS Trump has called MS-13 gang members "animals" and they most certainly are. MS-13's motto, after all, is "rape, kill, control."
They are becoming a threat all over the country. And now they're bringing their terror to American middle schools. As reported by The Daily Caller:
Members of Mara Salvatrucha, the notorious El Salvadorian street gang also known as MS-13, have infiltrated an overwhelmingly Hispanic school, William Wirt Middle School in Riverdale, Md., to sell drugs, draw pro-MS-13 graffiti, and recruit immigrants from Central America who have fled their respective countries because of the brutal gang. School teachers estimate about a dozen members are there now, The Post reported.
Fights between gang members and others are now an almost daily occurrence there and the police have been called there at least 74 times in the 2017-18 school year, according to The Post.
"We now have two to three fights per day," said a school instructor who, like all of the sources The Post cited, requested anonymity for fear of losing their jobs and potential threats against their lives. "At this point, it's completely out of control."
School officials deny there is a gang problem in the school. "The principal is aware of concerns about gangs in the community, but has not experienced any problems in school," school spokesperson John White said.
Despite administrators denying that there is a gang problem in the school, teachers and students' parents told The Post they fear for their school's safety.
"Teachers feel threatened but aren't backed up. Students feel threatened but aren't protected," one educator said. "The school is a ticking time bomb."
One student, an eighth-grader, said she was raped in the fall by an MS-13 gang member. "If someone doesn't do something soon," said the girl's father, "there's going to be a tragedy at that school."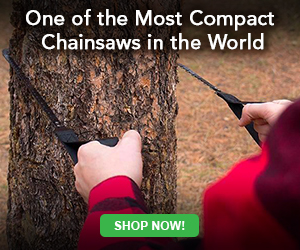 Sounds like tragedy has already come to that American school. And this is all happening just miles from the White House.
This is the fault of RINOs and Democrats, pure and simple. They are more interested in political power and staying in office than doing the right thing for the country and joining the Trump administration's efforts to prevent these hoodlums from getting into our country in the first place.
Remember this during primary season this summer.
Facebook has greatly reduced the distribution of our stories in our readers' newsfeed and is instead promoting Pravda media sources. When you share our stories with your friends, however, you greatly help distribute our content. Please take a moment to consider sharing this article with your friends and family (see buttons below) and liking our page.
Also, if you like this content, you will never miss a story when you subscribe to our daily newsletter.