(National Sentinel)Â Running Scared:Â On Tuesday President Donald Trump tweeted out a 'concern,' if you will, that Justice Department Inspector General Michael Horowitz's long-anticipated report was overdue.
He also wrote that he hoped that the report wasn't "being changed and made weaker" because "there are so many horrible things to tell, the public has a right to know."
What is taking so long with the Inspector General's Report on Crooked Hillary and Slippery James Comey. Numerous delays. Hope Report is not being changed and made weaker! There are so many horrible things to tell, the public has the right to know. Transparency!

— Donald J. Trump (@realDonaldTrump) June 5, 2018
When POTUS Trump says such things in his tweets, we always wonder whether or not he's just making an observation or an informed observation.
The man does get briefed every day on the goings-on inside his administration.
Turns out this particular tweet was an informed observation, most likely.
Ace investigative journalist Sara A. Carter reported Tuesday that indeed IG Horowitz is getting lots of pressure to change or water down portions of his report. And from none other than the cesspool at DoJ and FBI.
It must be a doozy.
She writes:
The Department of Justice and the FBI are deliberately attempting to slow roll and redact significant portions of DOJ Inspector General, Michael Horowitz's report on the bureau's handling of the Hillary Clinton investigation, according to numerous congressional officials and investigators.
The 400-page report, which was completed several weeks ago and addresses Clinton's use of her private server for government business, is currently being reviewed by the DOJ and FBI. According to sources, individuals mentioned in the reports are also allowed to review the document. It is expected to be "long and thorough" and will criticize the handling of the investigation by former FBI Director James Comey, who has spent the better part of the past several months promoting his book A Higher Loyalty.
"It's been almost a year and a half and it is time that Congress receives the IG report," said Congressman Ron DeSantis (R-FL), who has been on the front lines of the battle against the DOJ and FBI's stonewalling of lawmakers requesting documentation. "This has gone on long enough and the American people's patience is wearing thin. We need accountability," said DeSantis.
Another congressional official, who's been fighting to obtain documents from the DOJ and FBI, said it is no surprise that they are putting pressure on Horowitz. According to the official, "They continue to slow roll documents, fail to adhere to congressional oversight and concern is growing that they will wait until summer and then turn over documents that are heavily redacted."
Former FBI Deputy Director, Andrew McCabe is also expected to come under fire in Horowitz's latest Clinton report. In April, McCabe was fired by Attorney General Jeff Sessions after the inspector general released a scathing report and a criminal referral for lying under oath.
We told you this report was hot. And that it would name names.
Sounds like it's even hotter than we thought.
We never expected the creatures hiding behind layers of bureaucracy and Deep State cover to openly embrace the sunlight. They'll have to be dragged into it kicking and screaming.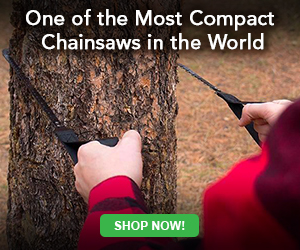 And we're okay with that — just so long as they're exposed.
Tick tock, boys and girls.
Facebook has greatly reduced the distribution of our stories in our readers' newsfeed and is instead promoting Pravda media sources. When you share our stories with your friends, however, you greatly help distribute our content. Please take a moment to consider sharing this article with your friends and family (see buttons below).
Also, if you like this content, you will never miss a story when you subscribe to our daily newsletter.