(National Sentinel) Constitution: In a resounding 7-2 ruling on Monday, the U.S. Supreme Court breathed new life into First Amendment religious freedom protections after years of Left-wing abuse in states an in cherry-picked activist federal courts.
As reported by Katie Pavlich at Townhall:
The Supreme Court has ruled 7-2 in favor of Colorado baker and devout Christian Jack Phillips, who declined to bake a wedding cake for a same-sex couple five years ago due to deeply held religious objections. Justices Kennedy, Roberts, Alito, Breyer, Kagan, Gorsuch and Thomas ruled in favor of Phillips, with Ginsburg and Sotomayor dissenting. Justice Kennedy wrote the opinion.
"The Commission's treatment of Phillips' case violated the State's duty under the First Amendment not to base laws or regulations on hostility to a religion or religious viewpoint," the ruling states.
"The government, consistent with the Constitution's guarantee of free exercise, cannot impose regulations that are hostile to the religious beliefs of affected citizens and cannot act in a manner that passes judgment upon or presupposes the illegitimacy of religious beliefs and practices."
"The laws and the Constitution can, and in some instances must, protect gay persons and gay couples in the exercise of their civil rights, but religious and philosophical objections to gay marriage are protected views and in some instances protected forms of expression," the ruling continues.
"To Phillips, his claim that using his artistic skills to make an expressive statement, a wedding endorsement in his own voice and of his own creation, has a  significant First Amendment speech component and implicates his deep and sincere religious beliefs."
The Trump Justice Department sided with Phillips as well.
"Forcing Phillips to create expression for and participate in a ceremony that violates his sincerely held religious beliefs invades his First Amendment rights," Acting Solicitor General Jeffrey B. Wall wrote in the brief.
Make no mistake:Â This is a monumental ruling.
And it primarily does two things:
It reaffirms that the First Amendment's religious freedoms and protections are inviolable;
It takes away the Left's power to assert, without evidence, that just because someone claims a religious objection to gay weddings they must be a bigot.
The Left has been using the Fourteenth Amendment's equal protection clause to hammer Christians with laws and statutes aimed at promoting the rights of gays and lesbians over their closely-held religious beliefs.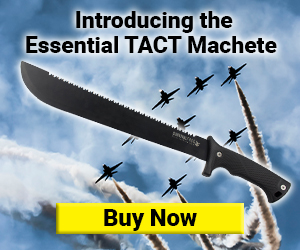 This SCOTUS ruling blows that facade out of the water, and frankly, it's about time. The Left's medieval persecution of Christians is coming to an end in Trump's America.
Democrats will spin this ruling as 'anti-gay.' In reality, it's pro-Constitution.
Facebook has greatly reduced the distribution of our stories in our readers' newsfeed and is instead promoting Pravda media sources. When you share our stories with your friends, however, you greatly help distribute our content. Please take a moment to consider sharing this article with your friends and family (see buttons below).
Also, if you like this content, you will never miss a story when you subscribe to our daily newsletter.