(National Sentinel)Â Bogus: They say if you don't want to hear the answer, don't ask the question. MSNBCÂ is no doubt now wishing they hadn't asked Americans what they think of special counsel Robert Mueller's witch hunt investigation.
Because the network did not get the answer it likely sought.
"The Robert Mueller investigation has yielded many indictments and convictions, but a recent poll shows most Americans believe Donald Trump's pronouncement that the Russia probe is a baseless 'witchhunt,'" said the network in announcing the poll's results.
More on those "many indictments and convictions" in a moment.
According to the poll, only 41 percent of people believe the Mueller investigation has uncovered crimes, compared to 59 percent who believe that it hasn't, Conservative Review reported.
That's an 18-point difference. That's substantial.
But that's amazing, say MSNBC hacks because Mueller has convicted people of crimes.
Sort of.
Conservative Review notes:
Only one major figure thus far — Michael Flynn, the former national security adviser to Trump — has pleaded guilty to the crime of making false statements to investigators. This conviction doesn't seem to point to Russian collusion during the campaign, mostly because Flynn wasn't even involved with the campaign at any significant level.
Oh yes, there's George Papadopoulos, the low-level staffer whose drunken ramblings are the basis for so many conspiracy theories. He also made false statements to investigators — and still, no evidence of collusion with the Russians.
And Mueller's indicted 10 Russians and three Russian companies in a case many say he never expected to have to defend — which is why when those Russian companies got a lawyer and went to court, Mueller asked for a delay.
As reported by The Daily Caller:
Lawyers for Russian company Concord Management and Consulting, LLC, formally entered a "not guilty" plea in federal court Monday in a case special counsel Robert Mueller probably never thought would happen. …
Mueller may now have to try the case, and Concord's lawyers have put the special counsel on notice. The Russian company's lawyers intend to invoke "discovery" to obtain U.S. intelligence about what they knew of Russian activities.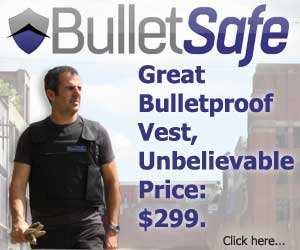 The only ones surprised by MSNBC's poll results are the hacks at MSNBC.
Most Americans with a functioning brain stem realize Mueller's got nothing on POTUS Trump and that he's engaged in one giant fishing expedition in an empty lake.
Facebook has greatly reduced the distribution of our stories in our readers' newsfeed and is instead promoting Pravda media sources. When you share our stories with your friends, however, you greatly help distribute our content. Please take a moment to consider sharing this article with your friends and family (see buttons below).
Also, if you like this content, you will never miss a story when you subscribe to our daily newsletter.