(National Sentinel)Â Confusing: Earlier this week retiring Rep. Trey Gowdy, R-S.C., gave a passionate defense of the FBI and Justice Department for their attempt to place "informants" –Â spies — inside Donald Trump's 2016 campaign.
In multiple TV interviews, Gowdy defended the actions, saying "the FBI did exactly what my fellow citizens would want them to do when they got the information they got, and that it has nothing to do with Donald Trump."
He incredulously insisted that the FBI's Russia probe and surveillance of the Trump team was all very legitimate, very normal, and something Americans should expect the bureau to be doing.
"Chris Wray and Rod Rosenstein have made it clear to us, Donald Trump was never the target of the investigation, he's not the current target of the investigation. Keep in mind, that could all change depending on what a witness says," the South Carolina congressman told Fox News' Martha MacCallum Tuesday.
"But as of now, Chris Wray and Rod Rosenstein are stunned whenever people think that Trump is the target of their investigation. I'll leave it to them how to brief the president," he added.
This left us stunned, quite frankly, given that one of Gowdy's close colleagues in all of this, House Intelligence Committee chairman Devin Nunes, R-Calif., has been as clear as he can be — and on multiple occasions — a) there was no actionable intelligence that justified the "Russian collusion" probe, as it was entirely political; and b) the only real 'collusion' appears to have been between Russian sources and Hillary Clinton's campaign.

Talk radio giant Mark Levin agrees that the was never any collusion involving the Trump team, but there was plenty involving Clinton, and he took Gowdy to task over it this week on his daily program.

"Now where is the easiest place to try and find the Russians? Is it in Trump world? No. It's at the DNC. Didn't the Russians hack the DNC emails? Didn't we hear this over and over again?" he said.

"Did they have an informant, aka a spy, at the DNC to chase down the Russians who were hacking the DNC's emails? No. If they are trying to protect us and the candidates and the election from the Russians, as we pointed out last week, why weren't there informants in Jill Stein's campaign, or Hillary Clinton's campaign, or Bernie Sanders' campaign?"

Levin noted further that the operation against Team Trump was clearly to either keep Trump out of office or, as a backup plan, undermine him so severely after he won that he would either quit or be forced from office.

"Now [Gowdy's] telling us look, Trump was never the target of this investigation. That's very slippery, like a slip and fall lawyer. Of course, Trump was the target of the investigation. They just haven't found anything on Trump," said Levin, the former chief of staff to Attorney General Ed Meese.

"You think Manafort was the target of the investigation? Or Gates? Or Papadopoulos? Or Lieutenant General Flynn? When we talk about Trump world — the Trump campaign, the Trump transition, the Trump presidency — who the hell do they think the target is? That's said, there's nothing on Trump,  but they'd like nothing more than to get something on Trump."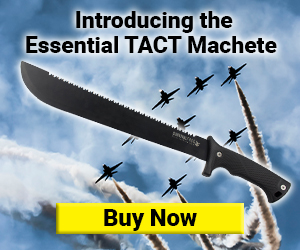 "Why do you think they are taking Manafort to the gallows day in and day out? Why do you think Mr. Gowdy, Mr. former federal prosecutor, they've interviewed virtually every single person that's ever worked for Donald Trump – whether in the campaign, in the transition or in his administration?" he continued.
"Why did Trump Inc. have to turn over hundreds of thousands of pages of information if they are not trying to get Trump — it has nothing to do with him now because they didn't find anything. But they sure as hell have been trying.
"That special counsel who wants to take this to the brink of a constitutional crisis, with 49 areas of questions that he wants to ask Donald Trump 'has nothing to do with Donald Trump and only has to do with Russia," said Levin.
"All these phony civil libertarians, all these phony quasi-slip and fall lawyers. How easy it is for them to dismiss the tyranny out of government control – its unbelievable when you put this stuff together, the unmasking that took place," Levin went on. "The FISA application. The dossier, with Hillary Clinton and the DNC funding it. The endless leaks. — 'this is what the American people would want, don't ya know.'"
As far as we know, Gowdy hasn't refuted any of Nunes' claims. So why did he say what he said? Why is he defending the indefensible?
Facebook has greatly reduced the distribution of our stories in our readers' newsfeed and is instead promoting Pravda media sources. When you share our stories with your friends, however, you greatly help distribute our content. Please take a moment to consider sharing this article with your friends and family (see buttons below).
Also, if you like this content, you will never miss a story when you subscribe to our daily newsletter.