(National Sentinel)Â No Way:Â For a survivor of a horrific school shooting, young David Hogg makes a pretty good extortionist.
Or at least, he thought so when it seemed like his attempt to force grocery chain Publix to donate a cool million to the Marjory Stoneman Douglas student fund was going to be successful.
Publix CEOÂ Todd Jones has thrown a wrench in Hogg's plan to extort the chain after staging a "die-in" last week at one of its Florida stores to protest a reported $670,000 in donations in recent years to Adam Putnam, a pro-NRA Florida Republican running for governor.
The little stunt backfired in a big way when Publix announced it would no longer provide financial support for any candidates or causes — that includes causes that Left-wing Che Guevara wannabes like Hogg support as well.
Now, the extortion plan is falling apart.
Todd has now told the father of a Parkland, Florida student who was killed in the Feb. 14 shootings the chain won't be extorted — by Hogg or by anyone else.
Fred Guttenberg, who lost his daughter Jaime Guttenberg, 14, in the shootings, detailed on Twitter phone calls he says he had with Jones and how the CEO told him Tuesday that the die-in had so politicized the situation the chain wouldn't be making the donation.

Jaime Guttenberg
Nor would he come to the Parkland school to meet with the victims and their families.
Hogg made his extortion demand — a favorite tactic of the Left — via Twitter recently.

"I call on @Publix to donate double the money they gave to Putman to the Stoneman Douglas Victims fund, $1,000,000. And never support an A rated NRA politician again," he wrote.

In a series of tweets, Guttenberg explained that he was angry Todd made the decision not to come to Parkland to meet with families and victims and that the store chain will rescind its earlier decision to donate to the student fund.

In one tweet series he wrote of Todd, "He had the gall to say to me that because the die in made this so political that he would not be able to come down here to meet with the Parkland kids and families, as a reminder we are customers, and that Publix would not be making any donation to the victims fund. That is the right of Publix to make a decision like that, but I also have the right to call it out. To be clear, this became political because of the donation to Putnam and the lack of response from Publix until there was an outcry. The victims in Parkland did not make this political.

That is 100 percent wrong.

This was politicized by the opportunistic gun-hating Left before any of the victims had even been put in the ground. And the situation continues to be politicized by student-turned-extortionist Hogg.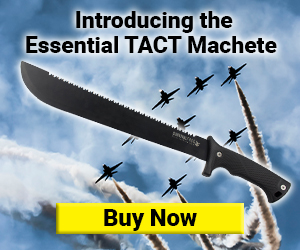 Publix is doing what CEOs of other corporations should do — growing a pair and refusing to be bullied into donating to a cause.
If other companies and corporations show similar intestinal fortitude, the extortionist bullies — the Hogg's of the country — will cease to be relevant.
Facebook has greatly reduced the distribution of our stories in our readers' newsfeed and is instead promoting Pravda media sources. When you share our stories with your friends, however, you greatly help distribute our content. Please take a moment to consider sharing this article with your friends and family (see buttons below).
Also, if you like this content, you will never miss a story when you subscribe to our daily newsletter.