(National Sentinel)Â RINO Redux:Â If the report is true, then it means Arizona is about to send another Trump-hating RINO to the U.S. Senate.




According to John Gizzi at Newsmax, the word around the Gov. Doug Ducey's office in Phoenix is that Cindy McCain, wife of ailing Sen. John McCain, is set to take over her husband's seat.
Earlier reports had said that the senior Arizona senator, as a parting demand, wanted his wife put in his seat — without any input, of course, from the people of Arizona (who, come to think of it, have given us two Trump-hating RINOs, McCain and Sen. Jeff Flake, the latter of whom is retiring, thankfully, this year).
Gizzi writes:
As Arizonans prepare for their final salute to Sen. John McCain, R-Ariz., Republicans and political pundits in the state privately tell Newsmax they expect the appointment of his wife, Cindy, to succeed him in the Senate.
Of course, no one in the Grand Canyon State who spoke to us wants to go on record discussing what will happen when the ailing McCain no longer holds his seat. But those who did, agree almost unanimously, Cindy McCain following John in the Senate through appointment by Gov. Doug Ducey, R-Ariz., is a near certainty.
"I've always assumed that was the arrangement," said a friend of the McCain family since John's 1973 return from captivity in Vietnam.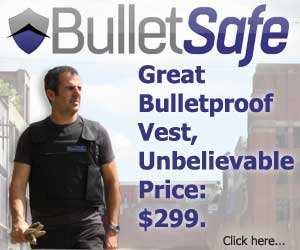 A former Republican senator who served with McCain agreed:Â 
"I don't know if this [succession] has been formalized, but that's what people who know John tell me."
Granted, this isn't a done deal yet and, as Gizzi notes, Ducey is reportedly considering some other people — his top aide Kirk Adams, a former speaker of the state House of Representatives; and Karrin Taylor Robson, multi-millionaire businesswoman and member of the State Board of Regents.
There is also this: If Sen. McCain vacates his seat before June 1, state law requires a special election
"However, if the vacancy in the seat occurs after June 1, state law says the appointee may serve more than two years and a special election would be held in 2020," Gizzi writes.
Sen. McCain was reelected in 2016, so he would normally be serving until 2022.
Cindy McCain is an accomplished businesswoman, having taking over her father's company –Â one of the nation's largest Anheuser-Busch beer distributorships — in 2000.
But it's not known whether she is a Republican; it was never really known that her husband was a dyed-in-the-wool Republican, either.

If Cindy McCain is appointed, however, we should expect her to bring her husband's Trump hate to D.C. with her, meaning Arizonans will have to pick a Trump ally to replace Flake in order to get a net gain of Trump agenda supporters in the upper chamber.

Facebook has greatly reduced the distribution of our stories in our readers' newsfeed and is instead promoting Pravda media sources. When you share our stories with your friends, however, you greatly help distribute our content. Please take a moment to consider sharing this article with your friends and family (see buttons below).

Also, if you like this content, you will never miss a story when you subscribe to our daily newsletter.