(National Sentinel)Â RINO: There was a time when Sen. Marco Rubio of Florida could be counted on to be a loyal conservative foot soldier dedicated to draining the D.C. Swamp.
But after a few years in the Devil's Den, Rubio appears to have settled into the role of RINO Swamp defender and instead has become just another reason why tens of millions of Americans think Washington is too broken to ever be fixed.
In recent weeks, "Little Marco" took to the airwaves to side with the confused, mentally failing Nancy Pelosi to trash the Trump/GOP tax cuts.
Now he says that he's seen no evidence at all that the Obama regime spied on Team Trump.
And he said it with a straight face.
Mind you, there is more than enough evidence to suggest that the Obama Deep State was spying on the Trump campaign at least as early as spring 2016 and perhaps even sooner.
There is plenty of evidence to prove that this spying operation was launched despite the fact that there was no actionable intelligence on which to base it (as House Intelligence Committee chairman Devin Nunes, R-Calif., has clearly stated).
Yet Rubio appeared on ABC News in an attempt to dispel any notion that spying actually took place, in effect saying that he's perfectly fine with tapping into the power of the intelligence community and FBI to launch a bogus investigation into a rival presidential campaign.

ABC News reported:

Republican Sen. Marco Rubio said he sees "no evidence" to support President Trump's claims that the FBI used an informant to gather information on his campaign, but that instead the federal probe was focused on "individuals with a history of links to Russia that were concerning."

"What I have seen is evidence that they were investigating individuals with a history of links to Russia that were concerning," Rubio, a Florida senator who sits on the Senate Intelligence Committee told ABC News Chief Global Affairs Correspondent and "This Week" Co-Anchor Martha Raddatz on Sunday.

Really, Marco? There was never any evidence to support what you said. There was no actionable intelligence, as Nunes has clearly stated.

And what would have thought if you became the GOP nominee in 2016 and Obama launched the very same operation against your campaign?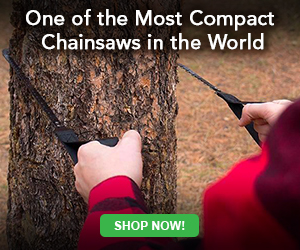 We're betting he'd have a completely different opinion on the matter.
Rubio has turned into a disgusting Deep State apologist and a RINO hypocrite.
Facebook has greatly reduced the distribution of our stories in our readers' newsfeed and is instead promoting Pravda media sources. When you share our stories with your friends, however, you greatly help distribute our content. Please take a moment to consider sharing this article with your friends and family (see buttons below).
Also, if you like this content, you will never miss a story when you subscribe to our daily newsletter.