(National Sentinel)Â Immigration Reformed: President Donald Trump has been virtually skunked during his first 17 months in office when it comes to pushing through his immigration reform measures.
He hasn't gotten the border wall, despite the fact that a number of prototypes have been tested and found to be effective.
DACA remains policy thanks to Left-wing federal judges, even though POTUS Trump tried to kill it the same way that Obama created it — by executive order.
His attempts to force sanctuary cities into compliance have hit legal roadblocks.
And throughout all of this, too many members of his own party — men and women who used to promise voters the same reforms — have joined open-border Democrats in thwarting the president on this very important issue.
Now, the president's fed up and he's ready to unveil a plan ahead of the November midterms to get his immigration reform agenda through, as he promised voters he would.
Trump made that clear this morning during an interview with Fox News' "Fox & Friends" morning program: There will be no RINO-Democrat cheap-labor amnesty.
Via Breitbart: 
President Donald Trump shoved cheap-labor immigration back into the November election by suggesting he would veto any amnesty which emerges from the discharge petition process, and also by urging Congress to pass his four-part immigration package.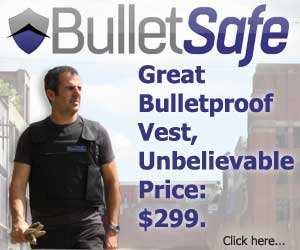 "I think it's time to get the whole package," Trump told Fox News' anchor Brian Kilmeade. "It's not such a big deal, Brian. It's time to get the whole package … We're going to change the system — we have no choice for the good of our country."
As to the attempt to pass a quick amnesty for 2 million people via a discharge petition?
"Unless it includes a wall, and I mean a wall, a real wall, and unless it includes very strong border security, there'll be no approvals from me because I have to either approve it or not," Trump said.
As for the other aspects of his immigration reform, the president elaborated:
A [visa] lottery is ridiculous, you know. I mean, they take people from the lottery where you can imagine these countries are not putting their finest in that lottery, so I don't like the lottery.
Chain migration is a disaster, and you look at what's going on where somebody comes in who's bad and yet they'll have 24 members of a family, not one of them do you want in this country. So chain migration is terrible, lottery is terrible … [and] we have to get rid of catch and release.


This president has often said he wants immigration reform not simply because it's the best thing for our country, but because he promised the American people he would get it for them.
And unlike far too many congressmen, POTUS Trump's campaign promises are real.
Facebook has greatly reduced the distribution of our stories in our readers' newsfeed and is instead promoting Pravda media sources. When you share our stories with your friends, however, you greatly help distribute our content. Please take a moment to consider sharing this article with your friends and family (see buttons below).
Also, if you like this content, you will never miss a story when you subscribe to our daily newsletter.