(National Sentinel)Â Alt-Left: Alabama Republican Rep. Mo Brooks made a shocking statement during a radio interview over the weekend: He believes some in the wave of GOP retirees from Congress are leaving because they fear being assassinated by hard-Left 'revolutionaries.'


As reported by Roll Call, Brooks made his observation in the context of the upcoming annual softball game between Democrats and Republicans.
Last June House Majority Whip Steve Scalise, R-La., was shot and nearly killed by James T. Hodgkinson, of Belleville, Ill., a devout supporter of avowed socialist Sen. Bernie Sanders, I-Vt.
Hodgkinson had a "hit list" in his pocket that authorities found after he was killed by police. He reportedly asked a bystander before he began shooting, "Are these Democrats or Republicans?"
Brooks was 'on deck' preparing to bat when Hodgkinson opened fire.
"We have multiple rings of security, plainclothes, uniform, Capitol Police, other police," Brooks told Roll Call regarding this year's practice. "There was a medical vehicle nearby just in case there was a copycat."
Brooks admitted there were a number of factors leading to the retirements, but he believes fear of being killed is one of them.
"One of the things that's concerning me is the assassination risk may become a factor," he said, referring to the fact many members of the Republican baseball team are retiring, including Sen. Jeff Flake and Reps. Ryan Costello, Pat Meehan, Dennis Ross and Tom Rooney.
"You have to wonder with that kind of disproportionate retirement number whether what happened in June played a factor," he said.
As Roll Call noted further:
Brooks also pointed to the fact that in the past month, a man pled guilty to threateningArizona Rep. Martha McSally and three different people have been arrested for threatening Reps. Scott Taylor and Tom Garrett of Virginia and Frank LoBiondo of New Jersey.
"Notice a trend here?" he said. "I have a congressman who is a friend here who has a three-year-old daughter whose daughter was threatened with murder."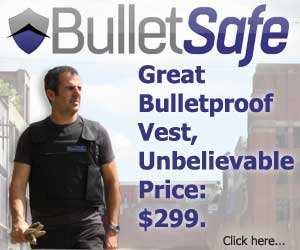 Brooks added that the "socialist Bernie Sanders wing of society" was pushing for a massive revolution that would lead to Maoist level of violence.
"There are a growing number of leftists who believe the way to resolve this is not at the ballot box but through threats and sometimes through violence and assassinations," he said.
Follow us on Censored.news, Gab, MeWe, and Twitter.