(National Sentinel)Â Deep State: Congressional investigators have finally been given all of the formerly "missing" texts between FBI counterintelligence official Peter Strzok and his paramour, bureau lawyer Lisa Page, investigative journalist Sara A. Carter reported.


"The thousands of missing text messages between the embattled FBI lovers are expected to be delivered to Congressional investigators Thursday afternoon, after a long drawn out battle behind closed doors between the Department of Justice and Congressional leaders," she wrote, adding:
In January, DOJÂ Inspector General Michael Horowitz announced that his team of IT experts recovered the Samsung 5 cellphones of FBI Special agent Peter Strzok and his paramour FBI Attorney Lisa Page, both now at the center of numerous ongoing Congressional investigations.
The pair is being investigated for their involvement in the Bureau's investigation into President Trump's campaign and alleged collusion with Russia during the 2016 election.
The agents were also involved in the FBI's investigation into former presidential candidate Hillary Clinton and her use of a private server to conduct government business while she was Secretary of State.
Carter reported earlier this week that the Justice Department was set to hand over the missing texts long sought by Congress.

The missing texts were from a crucial period of time regarding the FBI's investigation into alleged Trump-Russia collusion, from December 2016 to May 2017. During part of that period, Trump and his team were transitioning into the White House.
That was also a period when Obama administration officials were unmasking Trump officials in both electronic and telephone communications gathered during a counterintelligence probe into the campaign.
Carter noted further:
Additionally, those unmaskings included third-party communications about then president-elect Trump and his aides. During that time, the FBI had an ongoing Foreign Intelligence Surveillance Warrant on Carter Page, who was a short-term volunteer for the Trump campaign.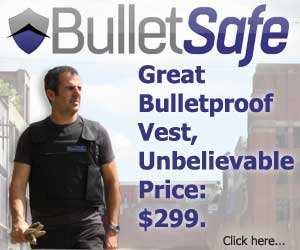 "We're expecting them this afternoon," a Congressional official told Carter, with regard to the texts. "We hear it could be explosive stuff."
Carter said it was not clear how the texts would be delivered to Congress. However, sources told her that redacted versions of the texts would be turned over while unredacted versions would remain in the Justice Department's possession, but accessible to congressional investigators.
Update: Rep. Ron DeSantis, R-Fla., told Fox News' Sean Hannity Thursday night that only 49 pages of documents were released by DoJ — likely far fewer than what actually exists, he said.
"Well, Sean I think this is an incomplete production. I mean we know their texting habits. How often there were texting in other periods. This is the period, December 2016 all the way up to the firing of James Comey and then the appointment of Robert Mueller to the Special Counsel. Yet, there's only 40-some pages there."
Here are the messages, via The Daily Caller's Peter Hasson:
PS LP Text Messages Dec 2016 May 2017 by Peter Hasson on Scribd
Many are written in insider shorthand, so it will take congressional investigators time to pore over them to determine their meaning and context, Hasson noted.
Follow us on Censored.news, Gab, MeWe, and Twitter.