(National Sentinel)Â Justified: When President Donald J. Trump fired him in May 2017, then-FBI Director James Comey was being investigated for possible violations of a law prohibiting political activities in an official capacity, according to documents released Friday.
As reported by The Washington Times, the Office of Special Counsel was investigating Comey for possible violations of the Hatch Act, but the probe was cut short after he was dismissed by the president.
The paper noted further:
Documents stemming from the investigation were released to Ty Clevenger, a lawyer who runs the Transparency Project and who is also pursuing bar sanctions against Mr. Comey, as well as former FBI Deputy Director Andrew McCabe.
The documents show dozens of complaints filed against Mr. Comey with the OSC saying he interfered with the 2016 election by the way he handled the investigation into Democratic presidential candidate Hillary Clinton's secret emails.
Comey's letter to Congress in October 2016 announcing the FBI had reopened the investigation into Clinton based on emails found on a laptop computer belonging to former Rep. Anthony Weiner — who was married to Clinton's top aide Huma Abedin and was under investigation himself for sexting underaged girls — was improper, according to several complaints.
The OSC took the complaints seriously and began an investigation of its own into Comey's actions. It's not clear how far the investigation proceeded by the time Comey was fired on May 9.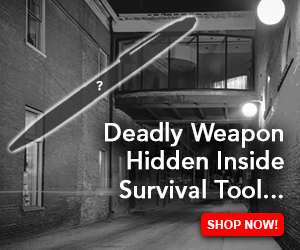 The Times reported that the OCS sent Comey a letter May 17 informing him that the investigation was being shut down because he was no longer employed by the government.
Cleavenger told the Times that it is clear now that Comey was playing partisan politics, but he added he was nevertheless surprised the OCS had opened an investigation.
"It's too bad the OSC didn't have Comey's book and his memos before he was fired, because he has made the case — better than anyone else — that he was playing politics at the FBI," he said.
"Even so, I'm a little surprised that OSC would open an investigation based on a letter that he sent to Congress. That letter certainly had political consequences, but I don't see how you could construe it as political activity," he added.
The paper said that many of the complaints cited Comey's handling of Clinton's email investigation rather than the FBI's probe into alleged collusion between the Trump campaign and Russia.
Several complaints also said that Comey informed Congress of the bureau's reopened email probe on Oct. 28 before agents had a warrant to search Weiner's laptop.
"By your actions you used the authority of your office, an office which is supposed to be politically impartial, to have a direct impact on the election, favoring one candidate over another, which is a clear violation of the Hatch Act," wrote one complainant. "You have damaged the democracy you were hired to protect."
We're leaving the censoring, prying, data-scraping social media Leftists! That's why we hope you'll join us on Censored.news, Gab, and MeWe, where they value privacy and free speech!