(National Sentinel)Â Guns Controlled: Here we go again with another "non-partisan" effort to take Americans' guns away.
Hollywood stars and "activists," not a gun-rights supporter among them, are lining with Parkland, Fla., school shooting survivor and student David Hogg to launch an organization called "NoRA" specifically to oppose the National Rifle Association.
According to Time:
A new coalition of celebrities and activists, including actor Alyssa Milano and Parkland student David Hogg, announced plans Friday to take on the National Rifle Association and elected officials who accept money from the powerful gun advocacy group.
In an open letter to NRA Executive Vice President Wayne LaPierre, which was first obtained by TIME, the more than 100 members of the newly formed NoRA Initiative — short for No Rifle Association — pledge to reduce the NRA's influence in American politics through a series of voter registration drives, nationwide art campaigns, demonstrations and boycotts.
"Your time signing checks in our blood is up," the letter says. "We're coming for your money. We're coming for your puppets. And we're going to win."
Does that sound non-partisan to you?
More:
NoRA's members include Jimmy Kimmel, Amy Schumer, Alec Baldwin, Ashley Judd, Julianne Moore, Patton Oswalt, Constance Wu, W. Kamau Bell, Amber Tamblyn, Debra Messing, Minnie Driver, Tarana Burke, as well as several artists, policy experts and survivors of gun violence. They say their goal is expose [sic] public servants who have been stymying gun control legislation after taking money from the NRA. NoRA believes it can use grassroots and digital awareness campaigns to help vote those legislators out of office.


If you didn't see any noted gun rights supporters in that list of names above, we're pretty sure that is by design.
This organization "No Rifle Association" is by its very name anti-gun. And as usual, these people will take full advantage of their First Amendment rights to attack the Second Amendment.
Perhaps we missed it, but can you recall the last time the NRA staged an act of violence, let alone a school shooting?
Can you recall the last time an NRA member committed a mass murder?
As for tactics and strategy, the NoRA folks are going about it all wrong. When the NRA was mercilessly attacked after the Marjory Stoneman Douglas High School shooting, the organization's membership skyrocketed.
So, too, did its coffers — giving the NRA even more lobbying funds.
Gun sales also skyrocketed again as they often do following 'protests' and 'voter-registration drives' aimed at nothing less than taking every gun away from everyone.
Like communists, fascists, Marxists, and socialists have done for 150 years. The resulting tyranny and mass murder make incidents like the Parkland shooting insignificant by comparison.
There's nothing wrong with activism for a cause. We agree that if people believe in something strongly and seek change, they have every right to pursue it.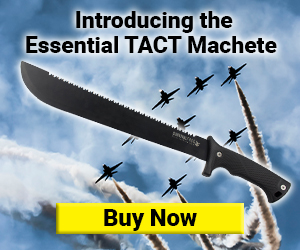 What we find difficult to understand here at The National Sentinel is why more people aren't angry about the string of failures in the system that led to the Parkland shooting.
Like why an obviously deranged and mentally unstable kid was not dealt with before he committed a mass murder even the FBI was warned about.
Like why armed sheriff's deputies refused to act at the moment of truth while kids were inside a school dying.
We also wonder why these folks at NoRA aren't more interested in finding out why, since the Columbine shooting in 1998, there has been a rash of similar shootings at schools — but there weren't 30, 50, 100 years ago. That's what we'd like to know.
Meantime, perhaps the actors and activists of NoRA would be a little more convincing if they themselves weren't being protected by men and women armed with, among other weapons, rifles at, say, the Oscars.
Follow us on Censored.news, Gab, MeWe, and Twitter.