(National Sentinel)Â Morale Killer: Broward County, Fla., Sheriff Scott Israel, who took a tremendous amount of criticism following the Parkland high school shooting in February, now faces a "no confidence" vote from the union representing his deputies.
As reported by CBS Miami, Israel — who once bragged of his "amazing leadership" in the days after some of his deputies failed to intervene during the Valentine's Day shootings by suspect Nikolas Cruz — faces a number of allegations.
"Today, Friday April 20th, 2018, the Broward Sheriff's Office Deputies Association announced it has scheduled a No-Confidence vote on Broward County Sheriff Scott Israel," said the union in a statement.
"Union President and Broward Sheriff Deputy Jeff Bell said the move follows many instances of suspected malfeasance, misfeasance, failure to maintain fiduciary responsibility by the Sheriff, failure to properly investigate possible criminal misconduct by members of his senior command staff and the lack of leadership that has crushed morale throughout the agency."
Voting opened electronically Friday evening and closes April 26, CBS Miami reported.
The vote is more symbolic and will not alone decide Israel's fate. However, Bell said once Gov. Rick Scott, a Republican who is running for the U.S. Senate, sees evidence of misuse of taxpayer funds he will have grounds to dismiss Israel.
Bell also said the rare move comes amid chaos and dysfunction within the sheriff's office that has been mounting for years.
However, he added that it was Israel's behavior following the Marjory Stoneman Douglas High School shooting that pushed the rank-and-file deputies over the edge, especially after Israel quickly blamed school resource officer and Deputy Scot Peterson for failing to enter the building to face the shooter.


Bell has been critical of Peterson as well and agrees that he should have gone into the building. But he added that Israel should have taken some responsibility as well and didn't.
Israel "didn't say it's an open investigation (on law enforcement's response to the shooting). He blamed it all on Peterson," Bell said. "You don't do that to one of your deputies."
"My members are not poster children. They are not squeaky clean. They make mistakes. What we are saying is, they should be punished fairly," Bell said, according to CBS Miami.
For his part, Israel says Bell is using the shooting incident as a bargaining chip for a pay raise.
"It is unfortunate and appalling that the IUPA union boss – in the midst of ongoing labor contract salary negotiations – is trying to use the Parkland tragedy as a bargaining tactic to extort a 6.5 percent pay raise from BSO through this 'vote of no confidence' ploy," Israel said, according to CBS Miami.
Not so, says Bell. He said the shootings capped off a lengthy investigation into Israel. And in addition to the numerous instances of malfeasance, he says he has documented, morale among deputies and sergeants is non-existent.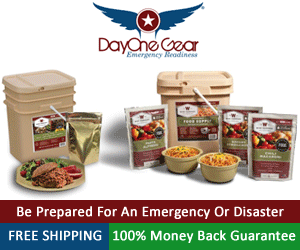 And he also says there is confusion among personnel over many department policies.
CBS Miami reported further:
One example, he says, is the active shooter policy, which states a deputy "may" go into a building and engage the shooter to preserve life. But in training, Bell says, deputies learn to enter the site of the shooting and confront an active shooter. Deputies have to make split-second decisions, he said, so their guidance and training should be identical.
He also talked about policies that he says do not make sense. For example, if a citizen loses his balance and a deputy reaches out to stop the fall, he says, policy requires the deputy to file a "use of force" report.
"The laws are there that allow you to do your job; but the policies make it so paperwork-heavy that no one wants to do their job anymore," Bell said.
Bell also noted that nearly 75 state lawmakers signed a letter to Gov. Scott imploring him to suspend Israel after the shooting.
Israel has not been suspended by Scott did authorize the state to conduct an investigation of its own.
Follow us on Censored.news, Gab, MeWe, and Twitter.