(National Sentinel)Â Intolerant: A Left-wing sociology professor is now under investigation by university officials after yelling an obscenity at a conservative student.


As reported by App News, Brookdale Community College Professor Howard Finkelstein is seen on video slamming his hand on his desk and yelling, "F**k your life!"
The exchange came during a discussion about sexual harassment, Brookdale student Christopher Lyle said.
A spokeswoman for the college, Avis McMillon, said the institution had no comment as its investigation was ongoing, and Finkelstein was not immediately available for comment, App News reported.
Lyle said the harassment has been occurring all semester long in Sociology 105, Intercultural Communication: The Person and the Process.
He told the news service he believes he's being targeted by Finkelstein because he's a conservative student who supports President Donald J. Trump. In addition, he believes the negative attention and interaction is affecting his overall grade.
"I respect people no matter who you are and I expect the same for me," Lyle said. "Instead of practicing against being biased, he's being biased himself."
Lyle said he attempted to address the conflicts with the professor in private but to no avail, so he took the issue to college officials.
He added that he did not get satisfactory responses from the college before the incident happened last week.
Other students have noted the negative attention and treatment as well. They say Lyle is often the subject of Finkelstein's classes.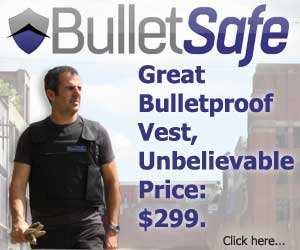 As App News reports further:
Joey Smith, the student who filmed the incident, described Finkelstein's behavior in a similar way as Lyle.
Smith said it seemed as though Finkelstein would ask controversial questions specifically to trigger reactions from Lyle, then forced him to answer.
Smith said Finkelstein spends most classes focusing his questions on Lyle — even when Lyle was not in the classroom.
"Chris is a part of his lesson plan," Smith said. "He'll ask Chris a question, then try to convince Chris in front of the class what is right and wrong."
Smith said the constant negative attention directed at Lyle is why he began taking video of classes.
And while he doesn't always agree with Lyle, Smith said Finkelstein's constant belittling and attention on Lyle is unproductive and is tainting the learning environment.
"I'm paying to get an education and I'm watching him preach to another student. I'm not learning anything there," he said.
The USMC Blog reported that several students have quit the class because of the constant abuses directed against conservatives and veterans.
https://www.facebook.com/ash.hampton.9/videos/2028719593822233/
Never miss a single story! Sign up for our daily newsletter by clicking here!