(National Sentinel)Â Not Us: Resistance to California's statewide sanctuary law continues to grow as more cities throughout the state push back and as Republicans attempt to reassert themselves after being dormant for years.


As reported by the Sacramento Bee, since the U.S. Justice Department sued the state last month over its sanctuary state law, which limits local police collaboration with federal immigration officials, at least a dozen cities have either voted to support the suit or have approved resolutions opposing the law.
Those jurisdictions include the Board of Supervisors in Orange County, home to more than 3 million people.
The paper reported further:
More action is coming this week, with leaders in the Orange County city of Los Alamitos scheduled to vote Monday on a proposal for a local law to exempt the community of 12,000 from the state law. On Tuesday, the San Diego County Board of Supervisors is meeting to consider joining the Trump administration lawsuit.
Immigration has been a hot topic across the country since President Donald Trump campaigned in 2016 on promises of tougher enforcement and a wall on the U.S.-Mexico border. It has been a lightning rod issue in California far longer.
In recent years, California Republicans have taken a less strident approach to immigration in a state where one in four people are foreign-born. But the Trump administration lawsuit has energized many in a party that has been rendered nearly irrelevant at the state level, where Democrats control every key office.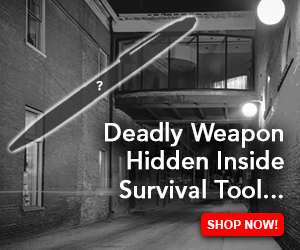 "When the attorney general of the United States decides to take a firm position against it, I think that gave a signal to a lot of us that, 'Hey, California is on the wrong side of this thing,'" said Fred Whitaker, chairman of the Republican Party in Orange County.
He's also a councilman for the city of Orange who proposed a local resolution on the issue last week that passed, the SacBee reported.
California's overwhelmingly Democratic state legislature passed the sanctuary law after President Donald J. Trump was elected in November 2016.
Since then the state has essentially been at war with the federal government, opposing nearly every administration policy from immigration to the environment to gas mileage.
And last week, Democratic Gov. Jerry Brown only agreed to allow California National Guard troops to participate in the administration's call to deploy up to 4,000 troops along the U.S. Southwest border as long as they were not used to interdict illegal aliens.
The current rebellion within California to the state's sanctuary law is coming mainly from Republican strongholds in the state, but the SacBee said the resistance is spreading.
Never miss a single story! Sign up for our daily newsletter by clicking here!