(National Sentinel)Â Spot-On: Democrats and critics of President Donald J. Trump were furious that Attorney General Jeff Sessions acted on the advice of the Justice Department inspector general's recommendation that former FBI Deputy Director Andrew McCabe be fired just days before he was set to retire with full benefits.


But a closer look at a just-released report from IG Michael Horowitz's office shows that Sessions' decision was imminently correct.
As noted by Robert Charles writing at FoxNews.com, there were several previously unknown pieces of evidence in the IG report indicating that McCabe was a serial liar and had committed other infractions:
The report provided new details about McCabe's lies to cover up his self-serving leaking of information to a Wall Street Journal reporter about an FBI investigation of the Clinton Foundation – but also has implications for our constitutional democracy.
And the report shows that both McCabe and fired FBI Director James Comey deserved to be fired for presiding over a culture of unseemly leaks. The two plainly violated longstanding federal priorities, practices and policies. McCabe did so in the extreme, while Comey did so through a display of extraordinarily poor judgment, usurpation of power and abdication of leadership.
A thoughtful reading of the report shows that these FBI policies are sensible, sound and well-enforced.
One FBI policy bars lying to federal officials at all times, even when subjects are not under oath, and describes such incidents as "a lack of candor."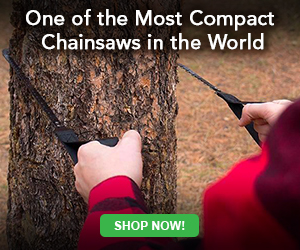 In addition, the other policy restricts contact with reporters and journalists, saying "disclosures to the media must not address an ongoing investigation."
"McCabe failed to follow these policies, so he paid the price – just as any FBI employee should," Charles writes.
The IG report, he added, provided a "systematic and thorough recitation of facts" that made for "a compelling case" that McCabe be fired. He also said that the report implies something as important as what it concludes:
One revelation is that during the 2016 presidential election, upper reaches of the FBI – including the director, deputy director, agents and lawyers – were clearly confused and conflicted by repeated missteps by Democratic presidential candidate Hillary Clinton.
Conducting an investigation of any presidential candidate, at any point in any election cycle, was unprecedented, unnerving and unsettling to many – particularly those who seemed to favor her.
At least two investigations directly implicated Hillary Clinton in wrongdoing.
One of them was spurred by an intelligence community referral that deals with Clinton's careless, criminal mishandling of classified information via her unsecured personal email server. That probe eventually expanded to a number of other potential violations of law including improper use of a private server, destruction of evidence and other actions.
The other probe examined malfeasance, or worse, regarding the Clinton Foundation and the actions Clinton took why she was secretary of state.
"Reading between the lines," writes Charles, "FBI leadership was obviously distraught by the Democratic candidate's proclivity for putting herself in legal jeopardy."
And in such a cavalier manner — almost as if she was certain she'd never be held accountable, which she wasn't, at least not so far.
But remember, too, then-FBI Director James Comey appeared to have made up his mind early on that Clinton wouldn't be charged because he started writing her exoneration memo months before the FBI investigation was completed.


In addition, Comey dialed down language in his unprecedented July 2016 statement to the press exonerating Clinton to make it look as though she had not violated any laws.
And of course, then-Obama Attorney General Loretta Lynch knew Clinton wouldn't be indicted, either.
Everyone thought she was going to win.
"For the record, the inspector general's report makes crystal clear that both of these pits of legal jeopardy were 'investigations,' not mere 'matters,' as … Lynch told the FBI to call them," Charles wrote.
"On balance, the McCabe leak seems par for the course – part of an FBI leadership culture that regularly used the media to influence internal policies in Washington and elsewhere. In short, while the deputy FBI director behaved incorrigibly, he was not alone."
Free speech is under attack by the social media giants Facebook, YouTube and Google — stay fully informed by bookmarking Censored.news.