(National Sentinel) Dishonest: Fired FBI Director James Comey told ABC's George Stephanopoulos in an interview Friday that he purposely withheld from President Donald J. Trump that the Democratic National Committee and the Hillary Clinton campaign paid for the bogus "Russia dossier."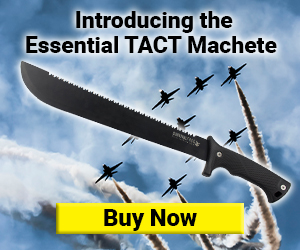 When asked by the host why he didn't, Comey said he didn't believe it was necessary.
"Did you tell him the Steele dossier had been financed by his political opponents?" Stephanopoulos asked in an interview set to air on Sunday night.
"No, I don't even think I used the words 'Steele Dossier,'" Comey responded. "I just talked about additional material."
'Steele' is a reference to former British spy Christopher Steele, who was hired by opposition research firm Fusion GPS to compile the dossier. Steele used a number of Russian sources in gathering his alleged information, none of which has ever been verified.
It's not clear whether Stephanopoulos asked Comey why the FBI didn't vet the document before briefing him about it. It's also not clear whether Trump asked Comey where the information came from, though that seems likely.


"Did he have a right to know that?" Stephanopoulos asked as a follow-up.
"That it had been financed by his political opponents? I don't know the answer to that," Comey conceded. "It wasn't necessary for my goal, which was to alert him that we had this information."
The president lashed out at Comey in a series of tweets Friday morning, at one point calling him a "liar" and a "slime ball."
James Comey is a proven LEAKER & LIAR. Virtually everyone in Washington thought he should be fired for the terrible job he did-until he was, in fact, fired. He leaked CLASSIFIED information, for which he should be prosecuted. He lied to Congress under OATH. He is a weak and…..

— Donald J. Trump (@realDonaldTrump) April 13, 2018
….untruthful slime ball who was, as time has proven, a terrible Director of the FBI. His handling of the Crooked Hillary Clinton case, and the events surrounding it, will go down as one of the worst "botch jobs" of history. It was my great honor to fire James Comey!

— Donald J. Trump (@realDonaldTrump) April 13, 2018
Free speech is under attack by the social media giants Facebook, YouTube and Google — stay fully informed by bookmarking Censored.news.