(National Sentinel) Not So Fast: California Gov. Jerry Brown, a Democrat, has joined other mostly Democrat-run states in resisting President Donald J. Trump's call to send National Guard troops to the U.S.-Mexico border as illegal crossings surge.


As reported by Fox News:
National Guard members have begun arriving at the U.S.-Mexico border as requested last week by President Trump, but California's Democratic Gov. Jerry Brown is still mum on whether his state will participate in the deployment.
California has frequently fought with the Trump administration over illegal immigration, with one San Diego lawmaker saying that it's now a "rogue state."
Meanwhile, the Republican governors of Texas, Arizona and New Mexico on Monday committed 1,600 Guard members to the border, giving the White House many of the troops it requested to fight what Trump has called a "crisis at our southern border."
Others have said Trump's measures are not going far enough. Some, including former regular Army officers, have called for the president to fully militarize the border.
"Donald Trump said he would control the border," retired Army Col. Douglas MacGregor told Fox News' Tucker Carlson on "Tucker Carlson Tonight."
"It's time to put the military on the border," MacGregor said. "The National Guard is nice, but the National Guard is not experienced in this. The regular Army is."
Not all Republican governors are heeding the president's call. Nevada Gov. Brian Sandoval has said he won't send his Guard troops to the border because he doesn't believe that using troops to help shore up border security is a good idea.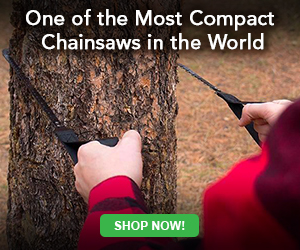 As The Daily Caller notes:
Republican Nevada Gov. Brian Sandoval became the latest state official to oppose President Trump's plan to send thousands of National Guard troops to the border.
In an email statement to the Associated Press through his spokeswoman, Mary-Sara Kinner, the Nevada governor stated that border security would not be "an appropriate use" for Nevada's National Guard.
As Guard troops from Texas and Arizona begin to arrive, it's becoming clearer what they will and will not be doing. There are some legal restrictions on what Guard troops can and cannot do in terms of assisting federal immigration and law enforcement.
CNN notes:
For Border Patrol agents, arresting undocumented immigrants and drug trafficking suspects is part of their job description. But National Guard troops will be limited in how much they can do to help.
There's a law that dates back more than a century known as "posse comitatus," which bars active-duty US troops from domestic law enforcement without authorization. Other laws and regulations have further clarified that troops can't participate in activities such as making arrests and conducting searches, according to a Congressional Research Service analysis.
Free speech is under attack by the social media giants Facebook, YouTube and Google — stay fully informed at Censored.news.