(National Sentinel)Â On Target: A victim of the February school shooting in Parkland, Fla., who was hit five times issued a statement Friday blasting Broward County Sheriff Scott Israel for failing to protect him and fellow students.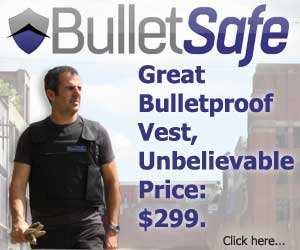 Anthony Borges was recently released from the hospital but remains confined to a wheelchair.
He was shot while barricading a classroom door to prevent accused shooter Nikolas Cruz from getting to his classmates, The Daily Caller reported.
Borges appeared with his attorney, Alex Arreaza, at a press conference. The attorney read a statement on behalf of his client that blamed Israel, the Broward County School District, and the Broward deputies who failed to enter the school while Cruz was firing on students, against the department's protocol.
"I know I've been called Iron Man," the statement said. "And while I'm honored to be called this, I am not. I'm a 15-year-old who's been shot five times, while Broward Sheriff's deputies waited outside and decided that they weren't going to come in the building."
The statement thanked Israel and school Superintendent Robert Runcie for paying Borges a visit while he was still in the hospital. However, it said nevertheless that "both of you failed us students and parents and teachers on so many levels."


Borges' statement thanked Sheriff Israel and School Superintendent Robert Runcie for visiting him while he was in the hospital but acknowledged, "both of you failed us students and parents and teachers alike on so many levels."
"I want all of us to move forward and end the environment that allowed people like Nikolas Cruz to fall through the cracks," Arreaza continued. "You knew he was a problem years ago and you did nothing."
Records show that the sheriff's department received 39 calls to Cruz's home since 2011.
In addition, the FBI received two tips that Cruz was a threat and wanted to become a "professional school shooter."
The statement also acknowledged that Borges' budding soccer career was over and that while the community's charity has helped, his family has been left with monstrous medical expenses.
Free speech is under attack by the social media giants Facebook, YouTube and Google — stay fully informed at Censored.news.