(National Sentinel)Â America First: President Donald J. Trump is being lobbied like mad to keep President Obama's very unconstitutional executive order allowing young illegal aliens to remain in the U.S.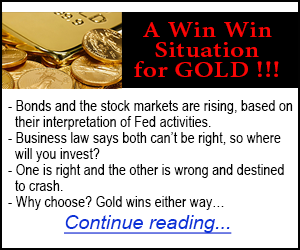 But a new study from an unintended source is bound to undermine those efforts, all why helping the president accomplish one of his primary objectives: Putting Americans first.
As reported by Breitbart News, a just-released study by Facebook CEO Mark Zuckerberg's group FWD.us – a pro-immigration lobbying group – intended to demonstrate the hardships of ending the Deferred Action for Childhood Arrivals (DACA) program, where more than 850,000 young illegal aliens have been given temporary amnesty would have on the American economy.
What it did instead was show how ending the program would open up 700,000 jobs for Americans:
According to the FWD.us study, if DACA is repealed it would mean potentially 700,000 American jobs could open up for American citizens.
The study claims that on average, if Trump were to repeal DACA, 30,000 American job opportunities would open up each month. FWD.us President Todd Schulte touted the results of the study as a loss for America's business community, saying it would have "severe consequences" on the economy.
"Eliminating DACA would have immediate and severe consequences for not only the 800,000 Dreamers enrolled in the program, but for the millions of Americans who live, work, and study with these young people every single day," Schulte said in a statement.
Critics of mass immigration have long argued that the current high level of illegal immigrants in the U.S., thought to be around 20 million, coupled with high levels of legal immigration — about 1 million a year — displaces American workers, something Trump discussed at length on the campaign trail last year.
And now the open borders lobby, which includes Zuckerberg and his organization, wants to keep DACA in place.
That said, several states have filed suit against the federal government over DACA, which could force the Trump administration to end the program or simply decline to defend it in court.
Ending DACA would go a long way towards helping Trump fulfill his promise of 'jobs for Americans' first, and Zuck's group just proved it.
Update: Fox News is reporting that Trump intends to end the program, which would mean another promise he made has been kept. 
Advertising disclaimer: Click here