(National Sentinel)Â Weather Politics: Texas Lt. Gov. Dan Patrick has a message for all the Trump haters: Lay off the president because now is "not the time" to criticize him.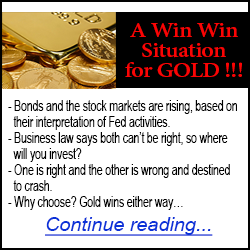 Patrick, during an interview on the "Laura Ingraham Show" on Monday, pushed back against anyone who wants to criticize President Donald J. Trump's response to the massive damage caused by Hurricane Harvey, the once-in-a-lifetime storm that has dumped nearly 50 inches of rain on the Lone Star State.
He said "this is not the time" to criticize Trump, who said he would wait until Tuesday to visit the storm-ravaged state.
As Lifezette reported:
Trump has shown his hands-on approach in dealing with the first natural disaster to occur on his watch as Harvey continues to ravage Houston and the rest of southeastern Texas. Although Trump earned high praise from Texas Gov. Greg Abbott (R) for his aid and support, the president's announcement that he would visit Texas on Tuesday earned him criticism from Democrats and pundits in the mainstream media.
Ingraham asked Patrick if he thought Trump's visit would be "disruptive."
"Obviously, you know, when the president comes, he comes with a team," Patrick said. "But I will say this, and I'd say it's down to politics in all of this. But for anyone to criticize the president or anyone else, this is not the time. First of all, he has really been on top of this with Gov. Abbott, I can tell you.
"The president has approached this as a businessman and gone into action. Gov. Abbott has been in control," he added. "We're doing everything we can. So when the president comes, the president comes."
He went on to say that Americans should put their differences aside and unite to support Texas' recovery efforts.
"But I just see people coming together as one at a time in this nation where we are so divided — maybe the most divided in my lifetime," Patrick said. "There are no Republicans and Democrats in Texas right now. There are no liberals and conservatives and moderates. And there's no black, white or brown."
Advertising disclaimer: Click here