(National Sentinel) Alt-Left: Billionaire George Soros, king of the Alt-Left billionaire revolutionaries, is expected to increase his lobbying efforts this year in pushing Congress to implement his agenda, according to Breitbart News.
Disclosure forms suggest that the big money donor is upping his efforts to influence policy via The Open Society Policy Center — a D.C. based non-profit, the site noted.
Breitbart added:
The group has lobbied on issues ranging from nuclear defense to U.S.-Hungary relations — particularly the Restricting First Use of Nuclear Weapons Act of 2017 and the National Defense Authorization Act for FY 2018. Over the course of the year, the group has significantly broadened the issues on which it is lobbying. At the beginning of the year, it was lobbying on three issues — by June it was lobbying on 17 issues.
"OSPC engages on a range of issues in Congress, which have been fairly consistent over time," a spokesman for the policy center told the outlet in a statement. "The level of spending on those issues tends to rise and fall depending on their state of play in Congress."
Other published reports said OSPC in on pace to spend more than $9 million this year.
Soros has one objective — to buy a Left-wing "revolution" in the U.S. and any other country he seeks to 'influence.' And while our justice system has yet to identify him as a treasonous piece of garbage, his native country of Hungary has moved to crack down on organizations he controls, because they have deemed them a threat to democracy.
Hungary plans to crack down on non-governmental organizations linked to billionaire George Soros now that Donald Trump will occupy the White House, according to the deputy head of Prime Minister Viktor Orban's party.
The European Union member will use "all the tools at its disposal" to "sweep out" NGOs funded by the Hungarian-born financier, which "serve global capitalists and back political correctness over national governments," Szilard Nemeth, a vice president of the ruling Fidesz party, told reporters on Tuesday.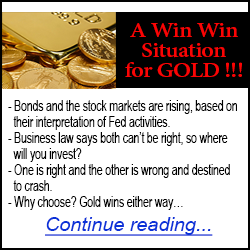 "I feel that there is an opportunity for this, internationally," because of Trump's election, state news service MTI reported Nemeth as saying. Lawmakers will start debating a bill to let authorities audit NGO executives, according to parliament's legislative agenda.
For his part, the president-elect has also singled out Soros for his political treachery:
Trump also accused the 86-year-old billionaire of being part of "a global power structure that is responsible for the economic decisions that have robbed our working class, stripped our country of its wealth and put that money into the pockets of a handful of large corporations and political entities."
In the U.S., Soros-funded organizations have fielded activists who are directly responsible for ginning up violence and protests that have cost cities and taxpayers millions of dollars. He should be arrested and charged accordingly.
Advertising disclaimer: Click here